Are you an avid reader who finds it challenging to make time to sit down and read?
Audiobook apps can be your ideal solution. With the convenience of listening to books on the go, these apps have gained immense popularity among book enthusiasts. In this article, we will explore the 5 Best Audiobook Apps Free for 2023
audiobooks are One of the fastest-growing platforms now on the Internet. It gives all the knowledge of a book in the voice, which even makes a thousand-page novel, interesting. Thanks to advanced technology, audiobooks are more accessible today than ever before, which has led to its continued growth in popularity.
This has resulted in an increased demand for professional vocal artists on audiobooks. As a good audiobook narrator makes all the difference between an audiobook being a bestseller or getting lost in the crowd.
Also Check: 5 Best Free Netflix Alternatives Apps You Might Not Hear
What are Audiobooks?
The Audiobooks are basically just Books but they are in a format that you can Listen to, Just like you listen to a Song or Audio. You can put your Headphones on and Keep doing the work you are doing while Listening to the Audiobooks.
It is a recording of books, read aloud. A reading of the whole text is described as "unabridged", while readings of shorter versions are abstracts. Spoken sound has been available in schools and public libraries and, to a lesser degree, in music stores since the 1930s.
Top 5 Best Audiobook Apps Free
If you are looking for the best audiobook apps for Android and iPhone, then I have got you covered with this wide list of free audiobook apps.
These applications have an extensive collection of audiobook themes. – Story Books, Business Books, Scientific Books, Horror Books, Novels, and much more.
So, Let's see Which applications can Rank in Our Top 5 List.
#5. Audible
| | |
| --- | --- |
| Name | Audible |
| Category | Comics & Book Readers |
| Author | Audible, Inc |
| Downloads | 100M + |
| Size | 46 MB |
Audible for Android is an Amazon application that allows you to listen to over 180,000 different audiobooks. The selection of audiobooks includes recent best-sellers, classics, and much more.
With Audible, you can easily listen to and download thousands of audiobooks, filtering them by category or browsing the new versions. You can also transfer any audiobooks to your computer or other device through WiFi.
Once you begin listening to an audiobook, you can see lots of options. Audible for Android lets you navigate chapters, add bookmarks, change the speed of narration, or remove the buttons, among other options. In addition, the app works perfectly in the background and can even read and download at the same time.
Audible for Android is a great application for anyone who wants to read but has no time. With this app, you can enjoy your favorite books, even on the road.
However, this doesn't have a wide collection of Hindi audiobooks.
Checkout: Top 5+ Best Unlimited Free Internet Apps 2023
#4. Spotify
| | |
| --- | --- |
| Name | Spotify |
| Category | Music & Radio |
| Author | Spotify AB |
| Downloads | 1B + |
| Size | 28 MB |
Spotify for Android is a must-have app for users of this well-known streaming and media service. Access your account with it and listen to your favorite music and podcasts wherever you are.
There are many different types of categories available in the Spotify Audiobook library, in which You can stream your favorite one.
Exclusive Content –
A Green and Ancient Light
The Girl in the Woods
Ribero's Agency of The Supernatural
The Awakening
Red Badge of Courage
You Can Now Listen to 300,000+ Audiobooks on Spotify.
#3. Kuku FM
| | |
| --- | --- |
| Name | Kuku FM |
| Category | Audiobooks & Stories |
| Author | Kuku FM |
| Downloads | 10M + |
| Size | 27 MB |
Kuku FM App is one of those selected apps that Offers Hindi Audiobooks for free for you. Apart from General Audiobooks, you can also access Various Hindi podcasts under Self Help, Motivation, Religion, Literature, Culture, Comedy, Kids, Horror, Cinema, Education, Romance, Health, Sports, Politics, Food, Crime, and Astrology.
Exclusive Content –
Rich Dad Poor Dad
Think and Grow Rich
Power of Your Subconscious Mind
Bhagavad Gita
The Secret
Power of Habit
The Secret of the Millionaire Mind
7 Habits of Highly Successful People
There are thousands of others in the same category. If you choose to read novels, then you won't be disappointed. There is also an audiobook course for students in Hindi.
You should definitely check this app.
#2. Pocket FM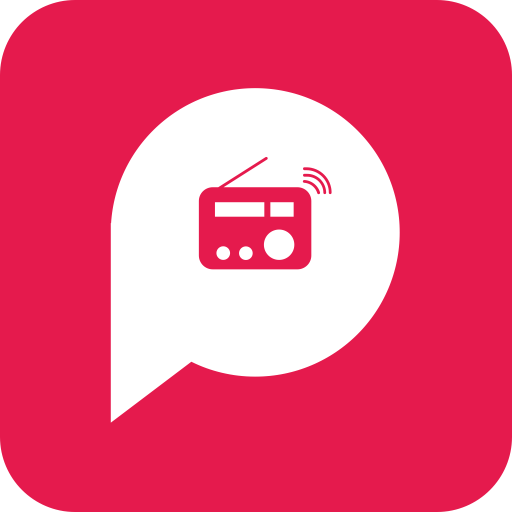 | | |
| --- | --- |
| Name | Pocket FM |
| Category | Music & Audio |
| Author | Pocket FM Crop. |
| Downloads | 50M + |
| Size | 27 MB |
Pocket FM is an interesting platform that provides a vast collection of podcasts and audiobooks that you can listen to for entertainment wherever you go. Close your eyes and let your imagination burst into flames with these incredible stories.
The design of Pocket FM is easy to operate thanks to its minimalist interface and the absence of pop-up ads. You can start enjoying it right away without registering or connecting through other applications. Just tap the thumbnail on every audiobook to start listening.
In Pocket FM, you can also select the podcast option from the menu in the lower-left corner to access different kinds of content spanning all types of topics and genres.
Exclusive Content –
Love vs Friendship ( Love Triangle )
One-sided Love ( Love Story )
Yakshini ( Horror Story )
Insta Millionaire ( Most Popular )
The Bloody Track ( Detective )
Time Machine ( Fantasy )
Basically, Pocket FM is an interesting app full of tons of entertainment in podcast and audiobook formats, so you can listen to a good story anytime and anywhere you want.
#1. Headfone
| | |
| --- | --- |
| Name | Headfone |
| Category | Music & Audio |
| Author | Headfone |
| Downloads | 10M+ |
| Size | 5.1 MB |
Here, Comes our Top Most choice.
Headfone is the Best app that you can use to record and share your own stories, poems, jokes or songs, as well as enjoy those of any other user around the globe. If you are looking to entertain yourself while enjoying the audio stories while performing any other activity, it will certainly be perfect for you.
In Headfone, To find any content Just scroll down its main screen to get to know the different categories it includes, like – "top shows", "premium shows", "new releases", "horror & fantasy", "love & relationship", "thriller & mystery", "stories and podcasts" or "popular users".
To access any of the above, tap on the image of the content you want to listen to.
Exclusive Content –
Danny Dicosta ( Wolf Horror Story )
Udu ( Horror Story )
Rudra ( Vampire Story )
Love Therapy ( Love & Relation )
Reply Please ( Love & Relation )
Metro Friends ( Love & Relation )
Kidnapped ( Mistery )
Blood Romance ( Vampire Story )
Finding Love ( Scientific Facts )
If you want to listen to your favorite radio stations, distract yourself during long road trips with podcasts or other stories, or simply share your own audio creations with other users, Headfone will become one of your favorite apps.
You Should Definitely Try These Applications for Audiobooks & Stories.
Thank you.
Team,
Mazadownload